300 frosted LED lights, made to medical device specifications and deliver the same clinically-proven wavelengths as professional-grade in-office devices. Our smaller Sphere, perfect for treating your face and neck. Complete with a personal travel case. 
Our thoughtfully-designed MMSphere2Go can be hand-held or hands-free and allow for treatment anywhere on the body in targeted 20 minute LED Light Therapy Sessions.
Every MMSphere2Go comes with all 9 color settings. You can view each setting below.
Our Promise:
Clean
Dermatologist Approved
Dermatologist Tested
FDA Cleared
Pregnancy Safe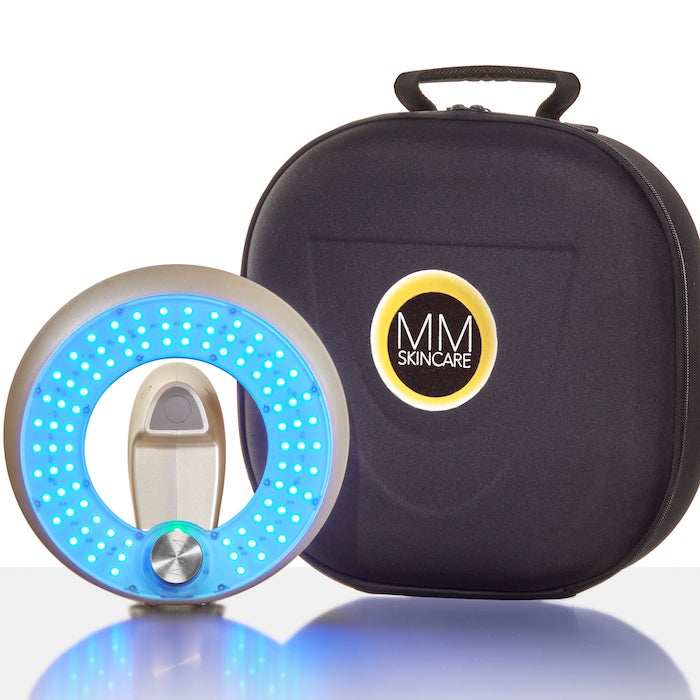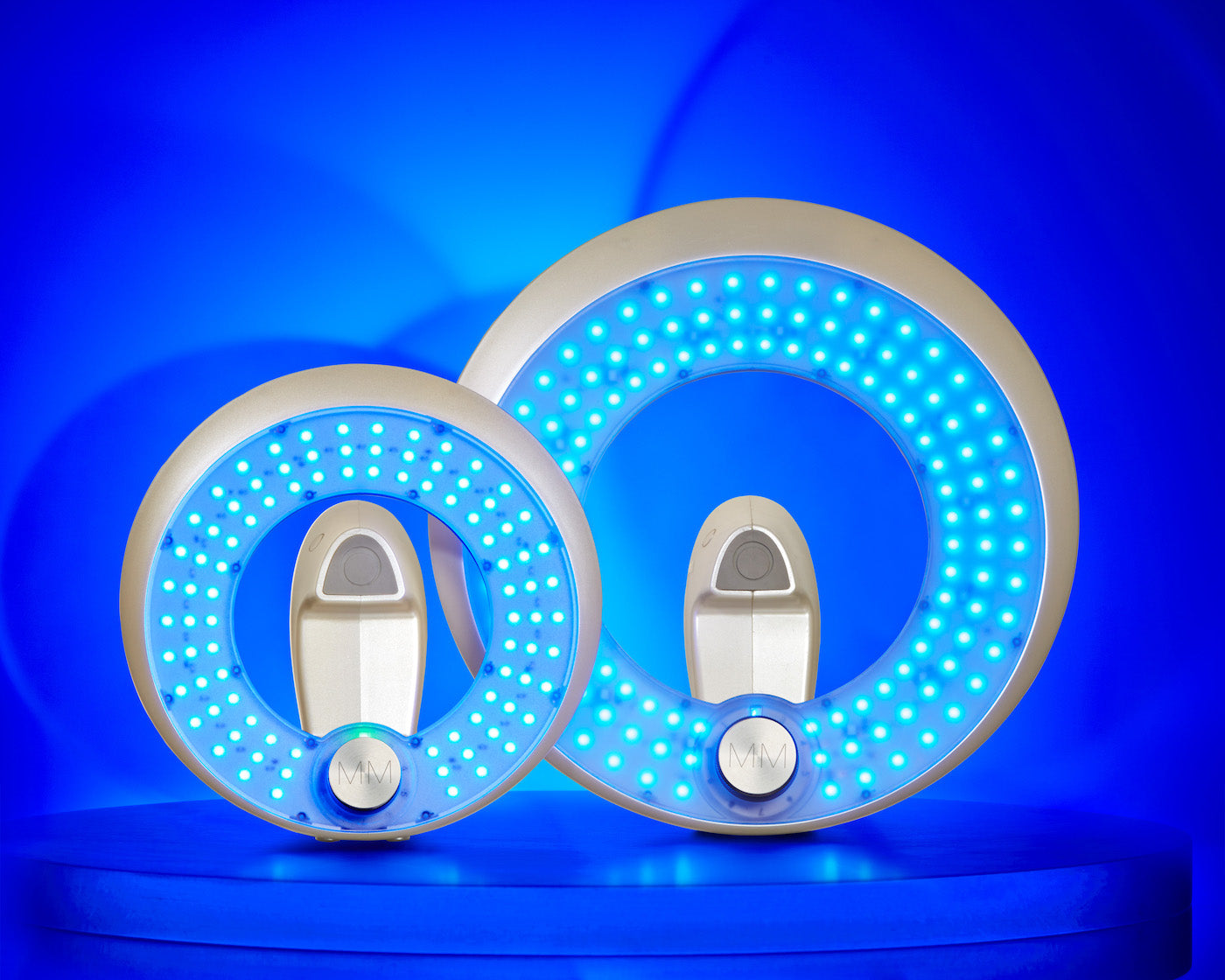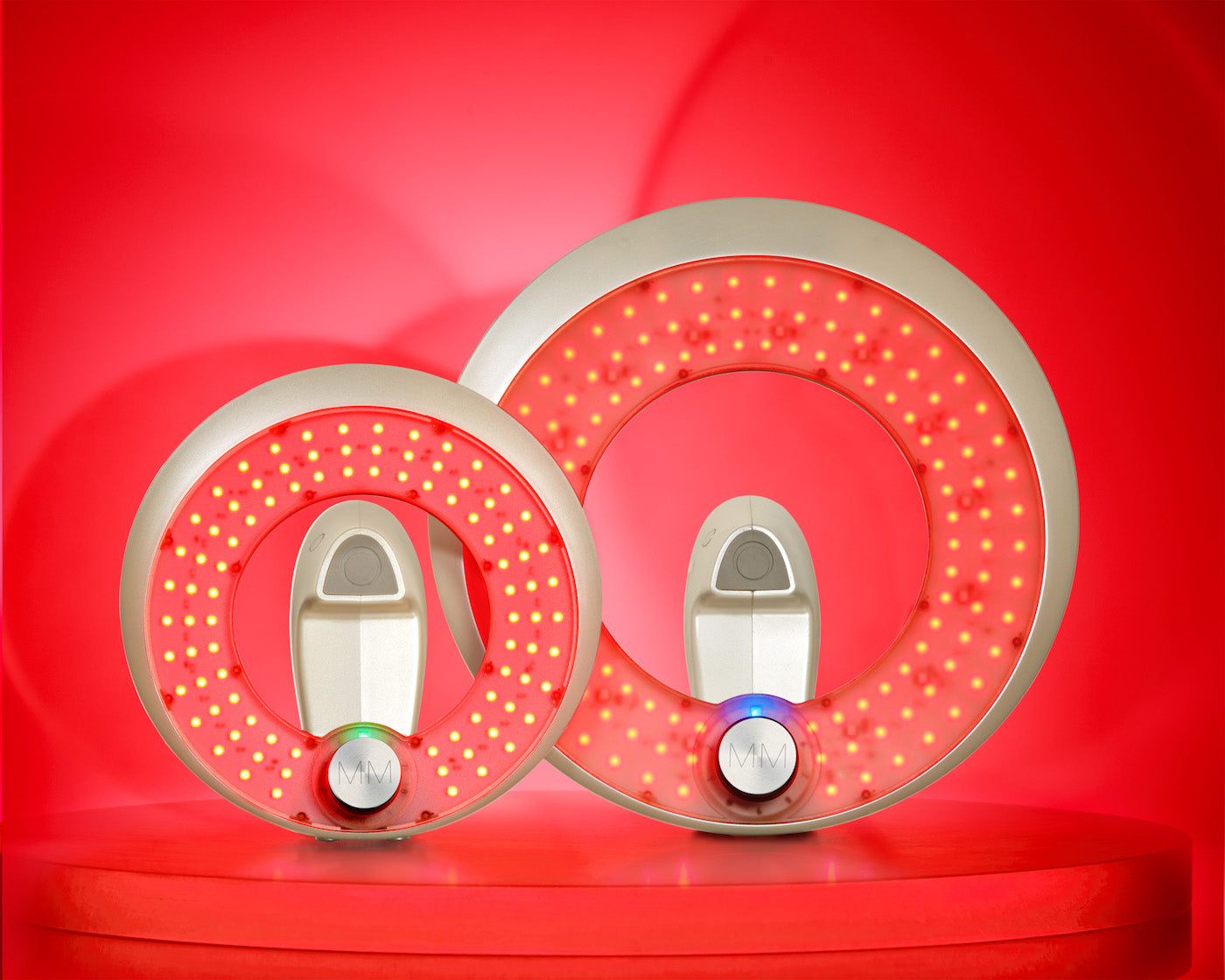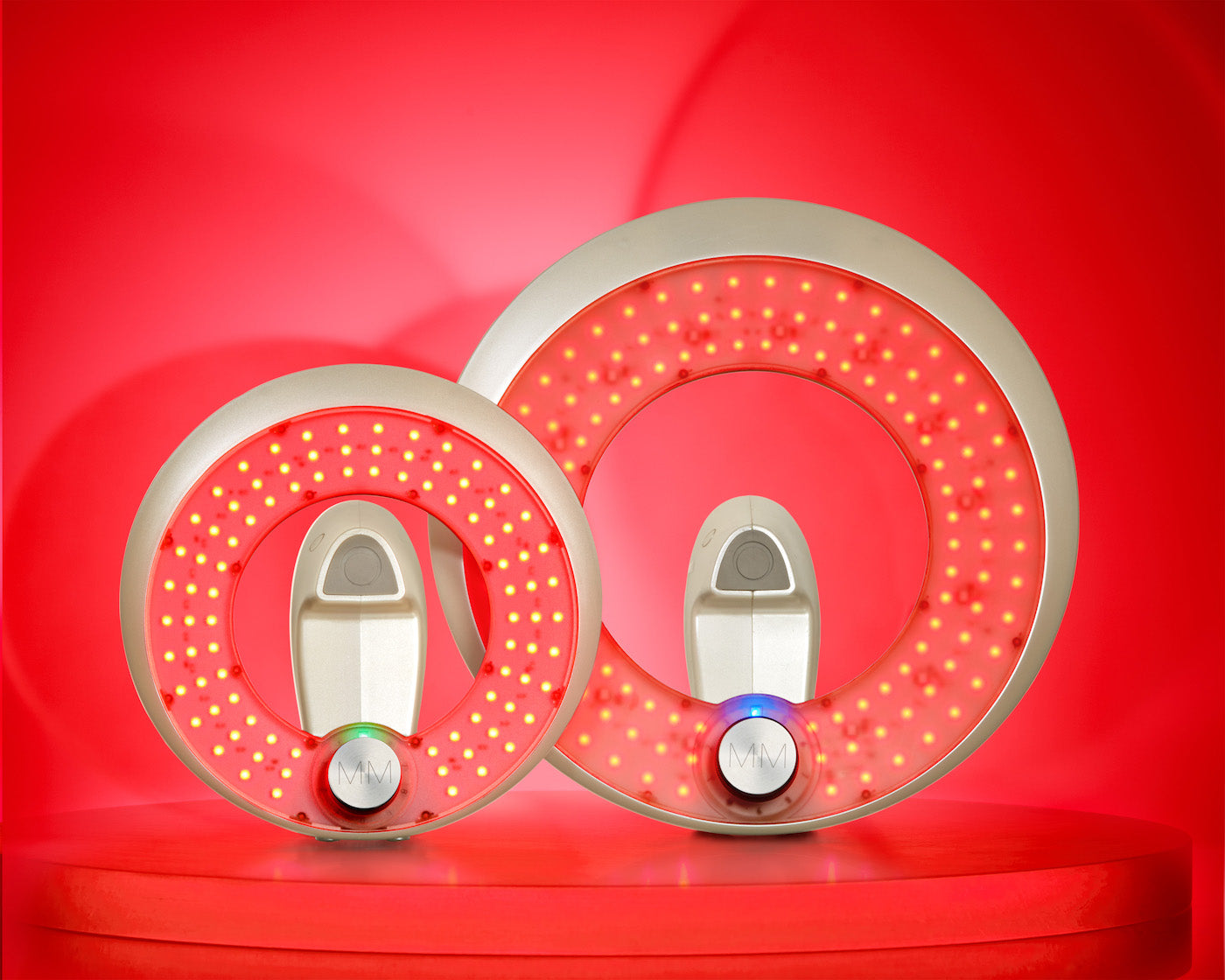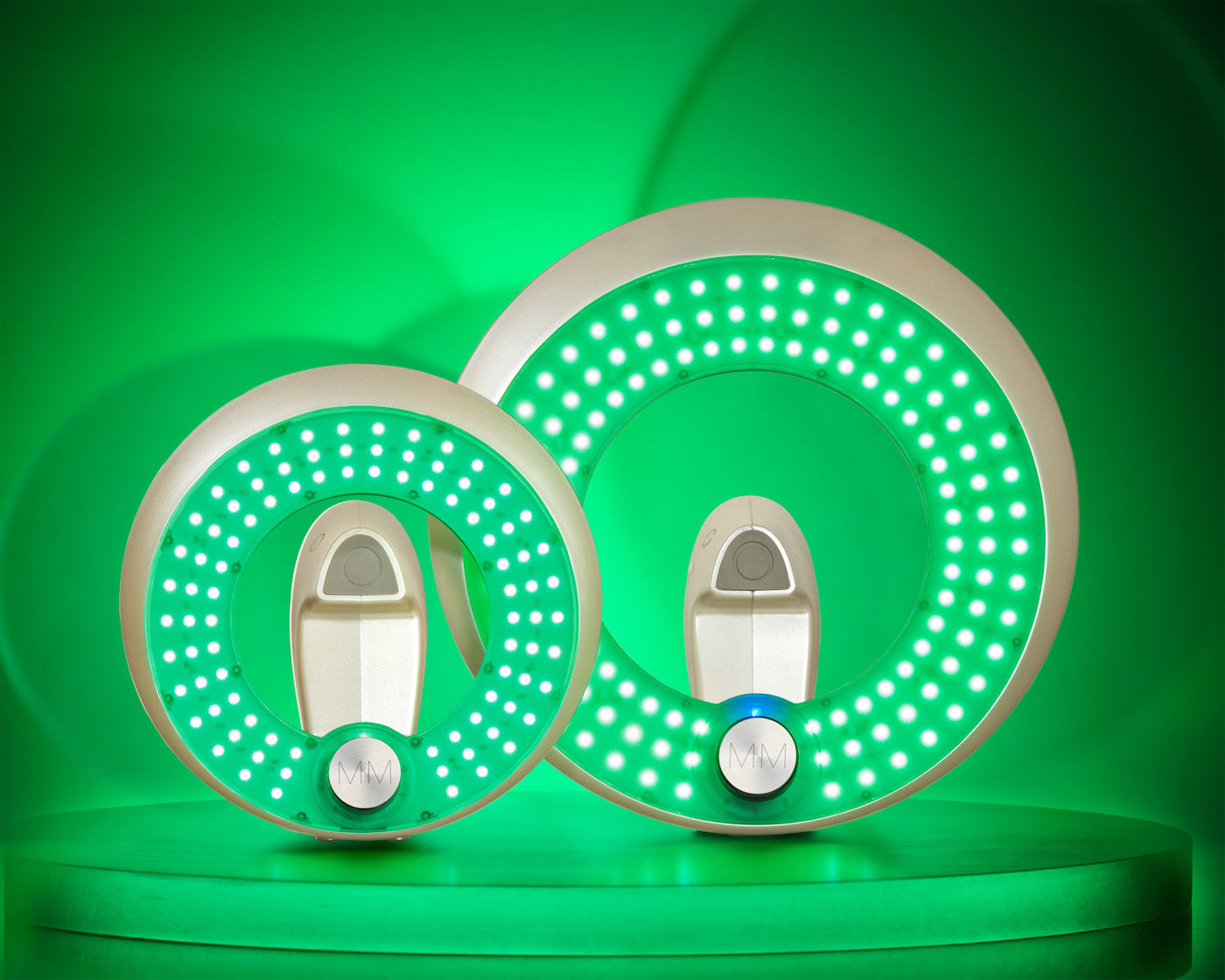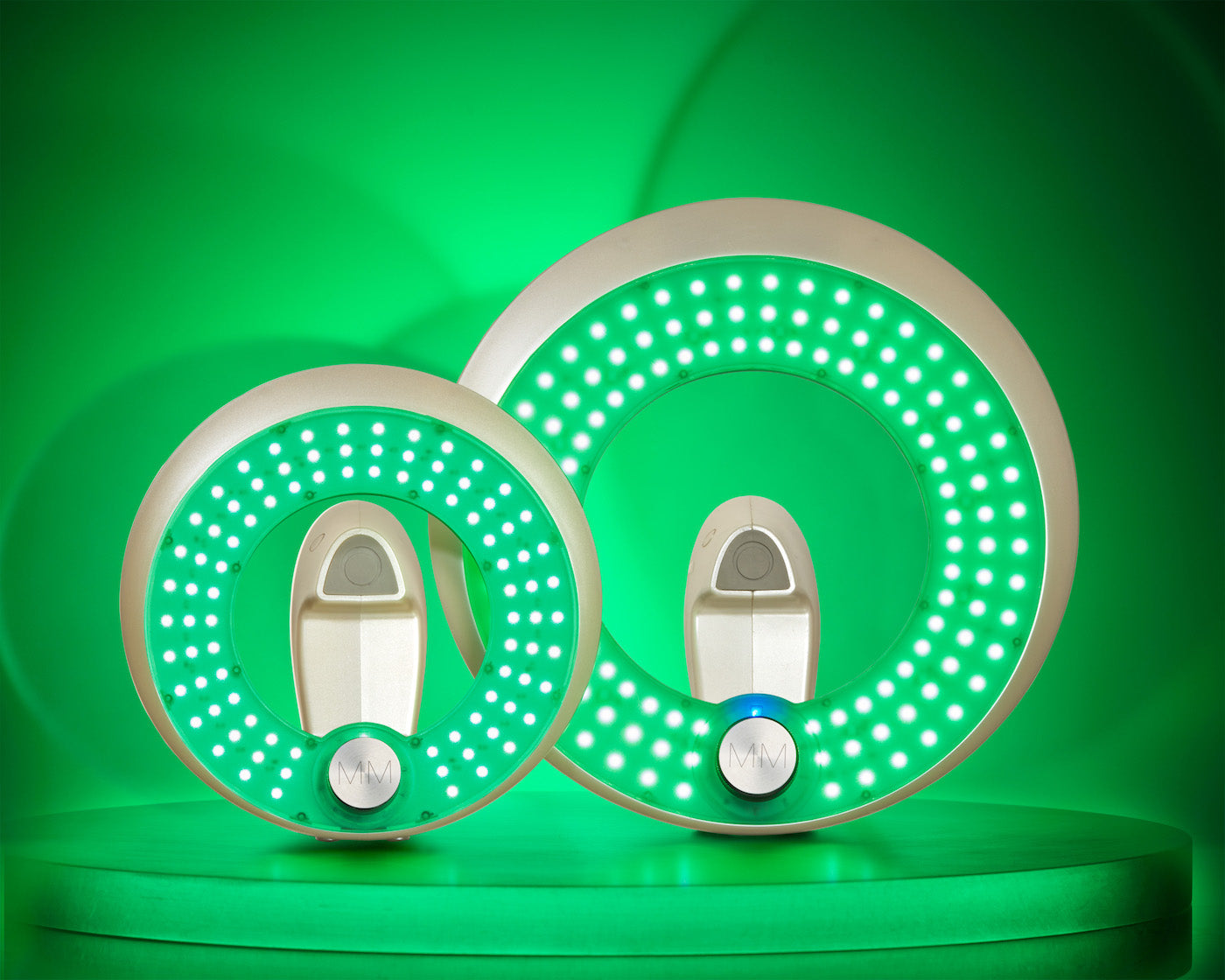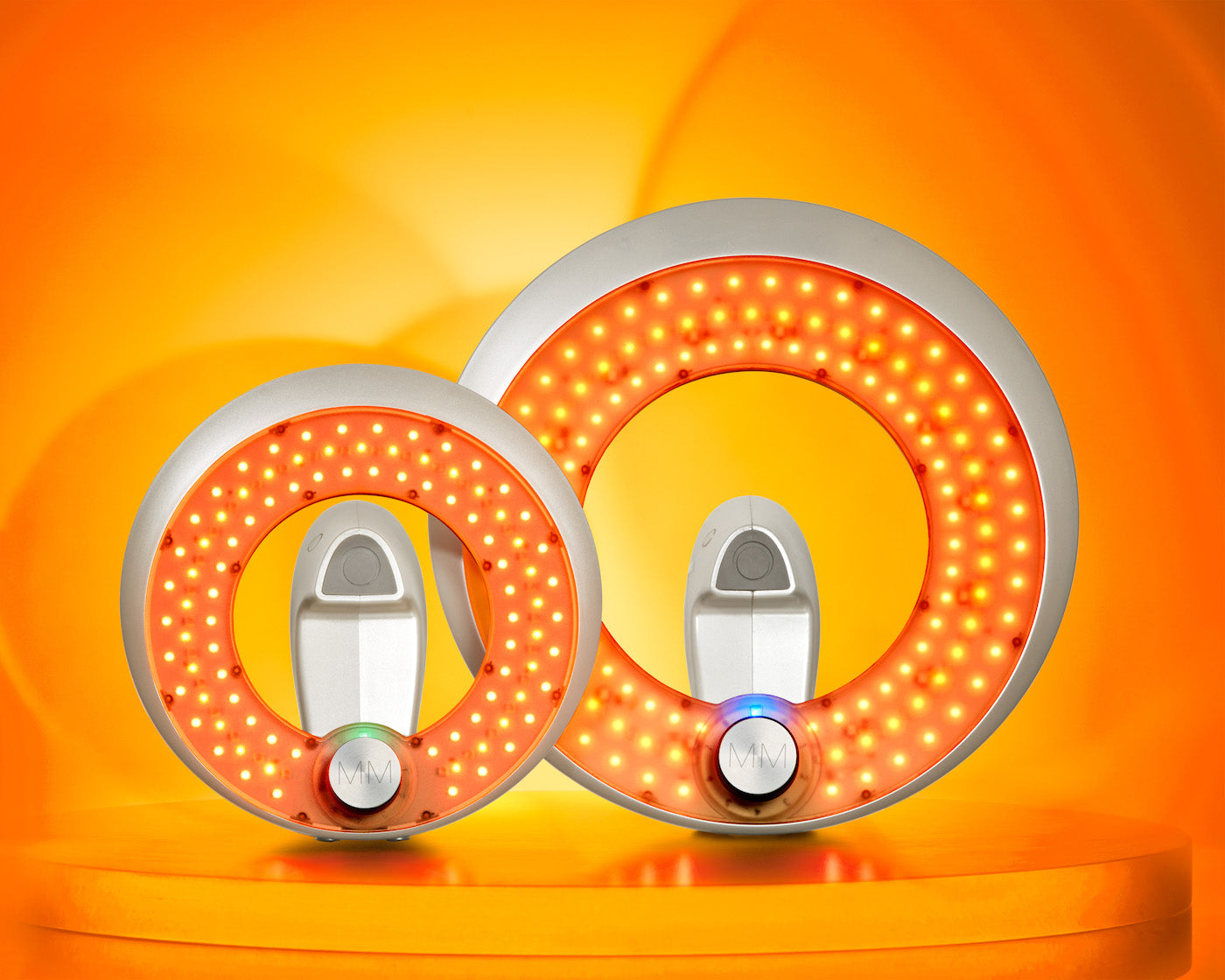 Everything You Need To Know
Key Points
8" Halo Size
Rechargeable and Replaceable Battery
Includes travel storage case
9 light settings
Thoughtfully designed to be hands free
Frosted LED provides protection to your eyes, protective goggles are included for people with sensitive eyes
How To
Turn your MMSphere2Go to your desired color setting
When using with our MMSerums & MMMasks, Pair up different lights that activate properties in the MMSerums and MMMasks
Sit back and relax to reap the benefits of our LED Light Therapy
Safe to use when working, cooking, meditating, watching TV, and anything else you do in your day
How It Works On Your Skin
Our MMSphere2Go LED light has over 300 high tech lights that emit wavelengths that you see as purified colors like green, red, amber, purple, and blue
Our light energy shines on your cells and passes right into your cells' battery called the mitochondria. This recharges your cellular battery
With this extra energy called ATP, your cell functions better and faster and makes what it needs like growth factors and proteins
These natural processes have been proven to better the cells in many ways such as to stimulate collagen and elastin production, oxygenate tissue and reduce inflammation
Add our light to our MMSkincare ingredients and you have an entire system designed by a dermatologist to be superior to regular skincare
Why Our Sphere?
LED light enhances and boosts the repair of damaged cells and supports the regeneration of new cells. The light helps the skin cells absorb topical skincare products more efficiently and supports the repair of damaged cells caused by UV rays. LED light can make skin cells up to twice as effective as repairing damage.
Before / After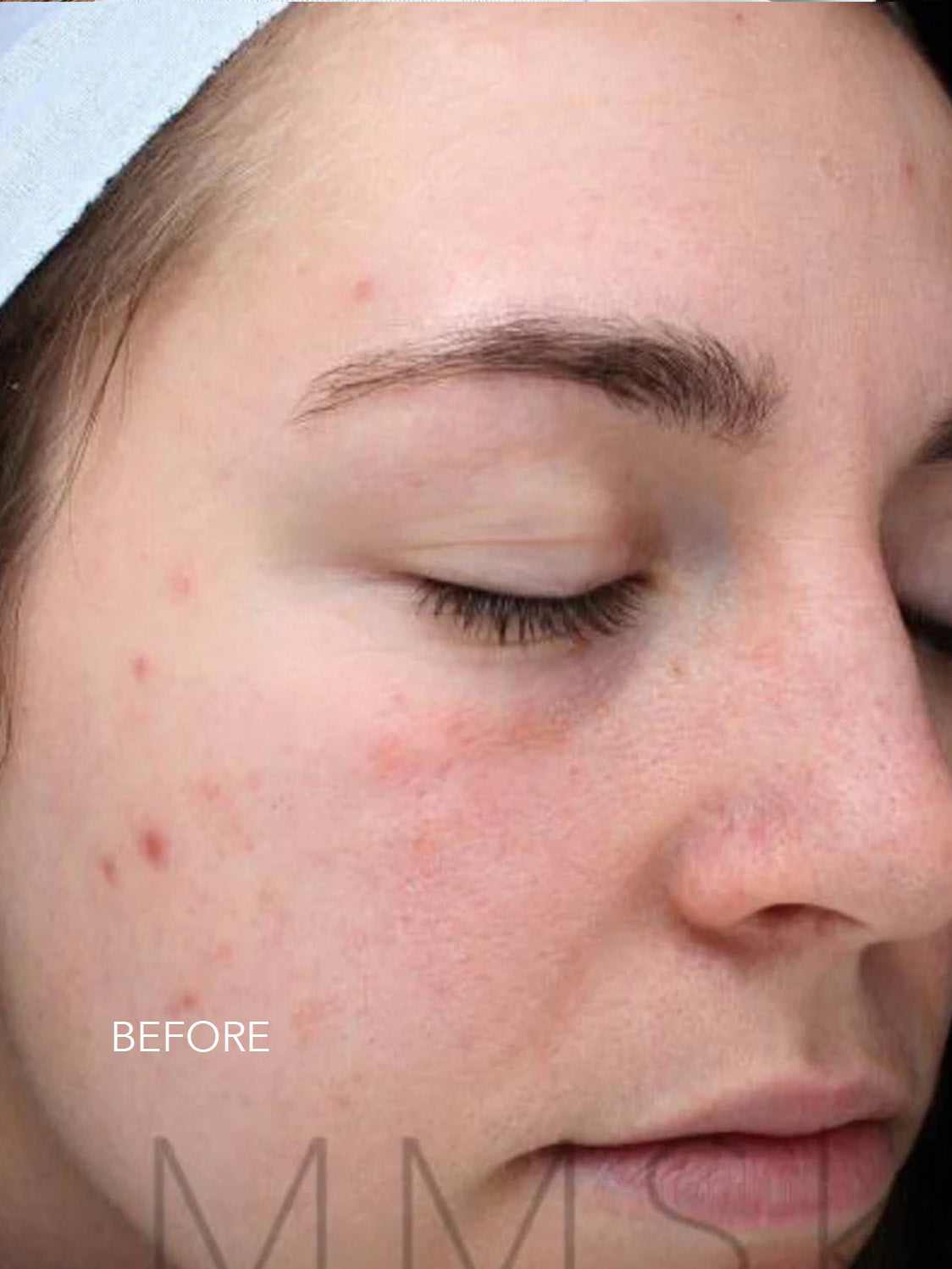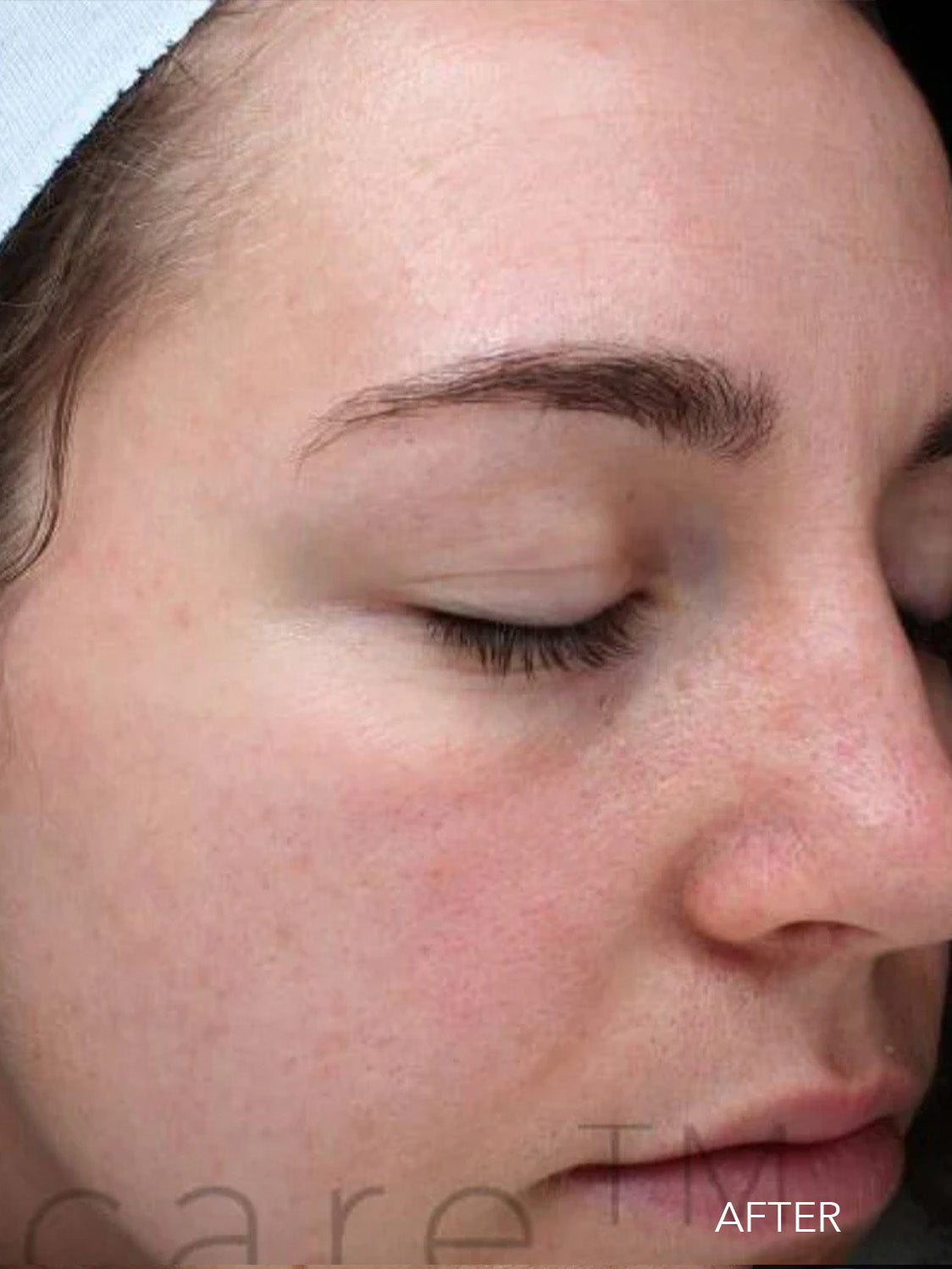 My new obsession! I have been using the MMSphere and Balance serum for a month now and I have never received so many compliments on my skin! The texture is so smooth and my skin is so clear.
- - Ashley D.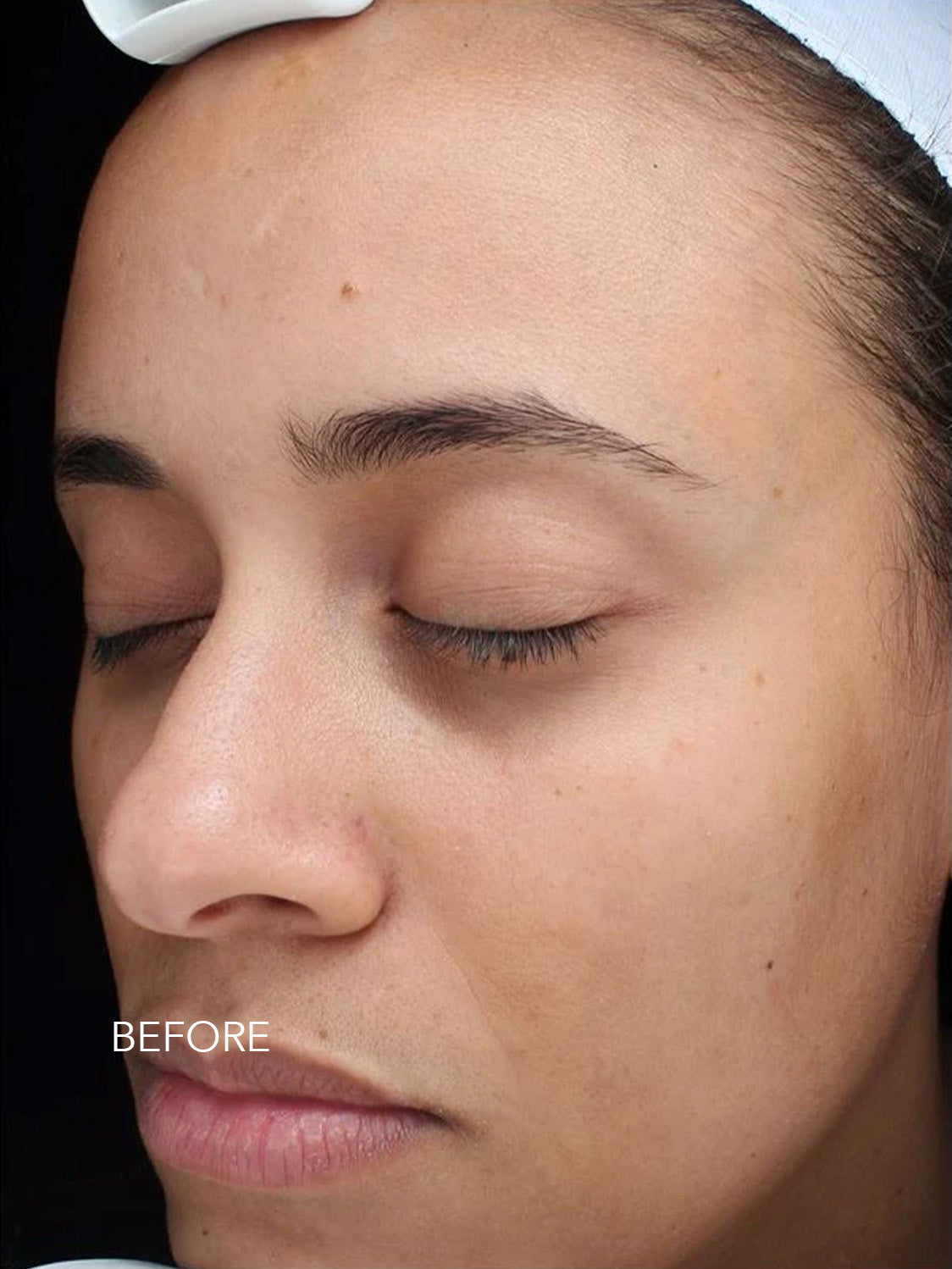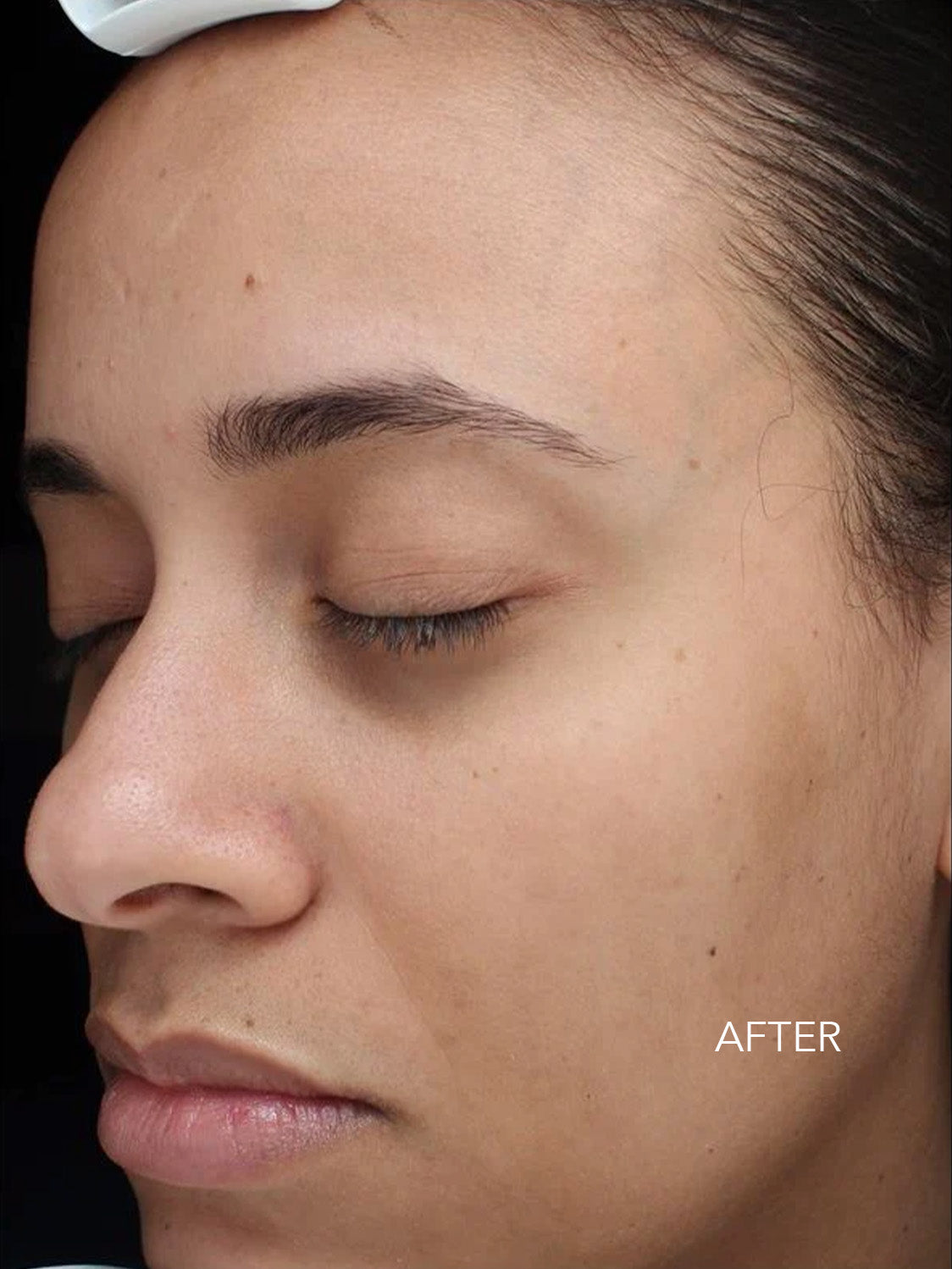 I use the Revive and Repose Serums daily. With four children, finding time to do it even once a day seemed impossible. Now that I've seen the results - my skin texture is a lot smoother now - I make time to do it whether on my morning peloton or while making breakfast for my children. It works! I'm obsessed.
- - Ashley C.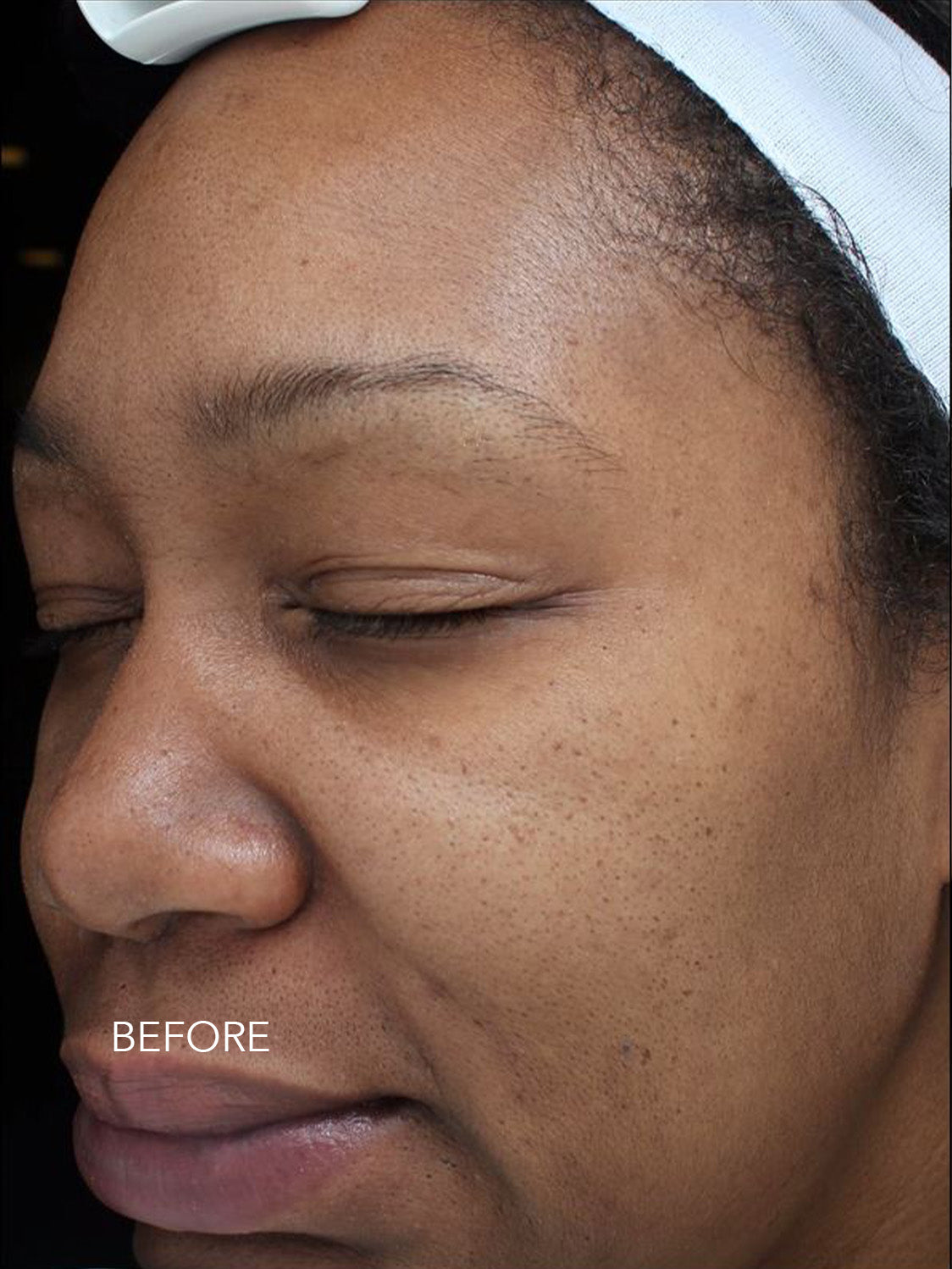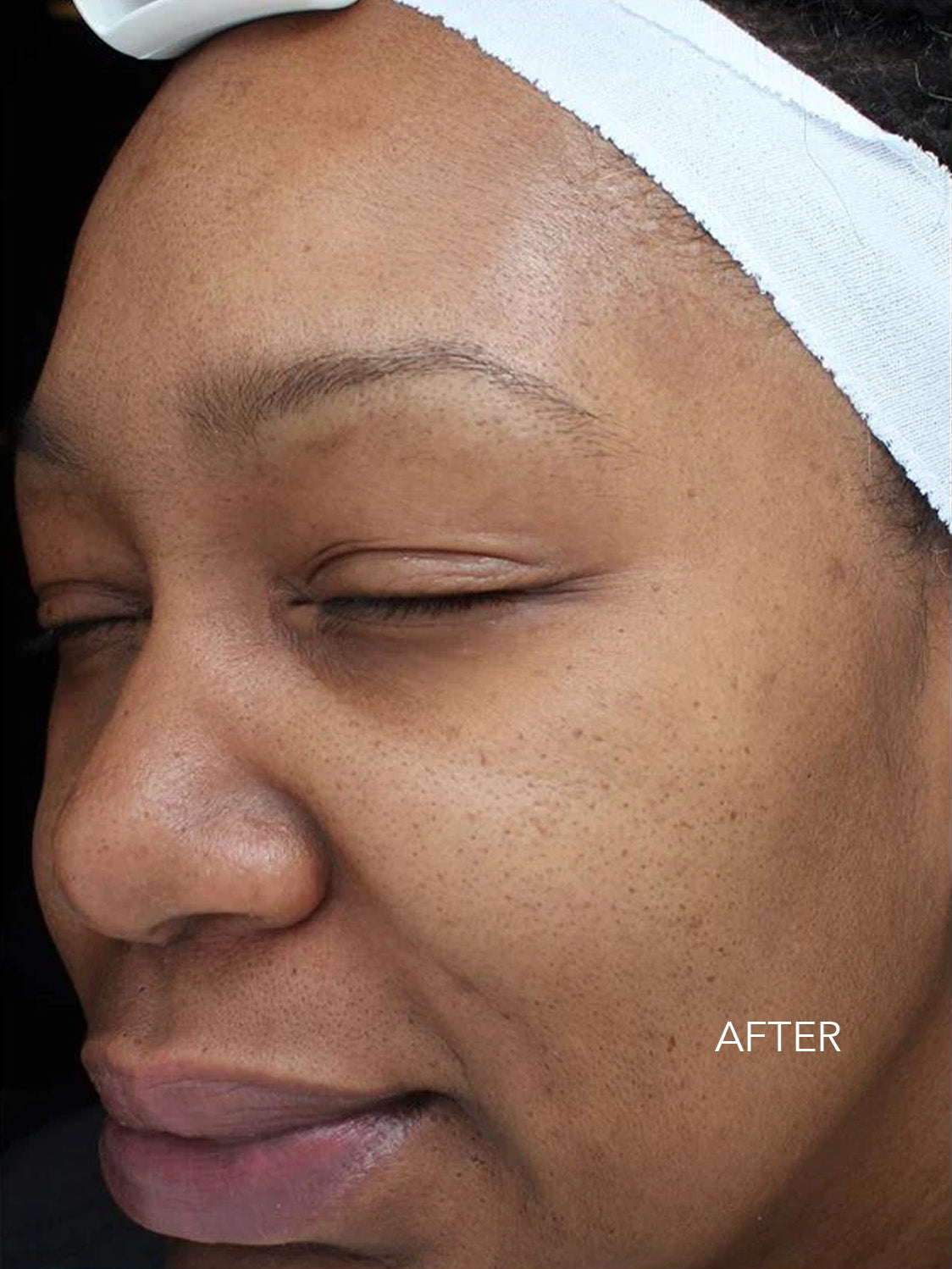 My skin hero! People always ask me how I get my amazing glow. I've been using the MMSphere and Revive serum daily for a year and it's a game changer.
- - Arly S.