Develop a full regimen with MMSkincare to bring back your youthful glow!
Includes:
Bright & Tight Retinol Eye Cream 

Luscious Moisturizing Cleanser
Rescue Face Neck Body Cream 
MMRepose

™

Serum
MMRevive

™

Serum

Free Cosmetic Travel Case!


Expertly Targets:
Dull, Exhausted Skin

Sagging & Fine Lines

Stressed Out & Irritated Skin
Our Promise:
Clean
Cruelty Free
Gluten Free
Vegan
Aloe Based
Dermatologist Approved
Dermatologist Tested
Pregnancy Safe
Photo-Dynamic
FDA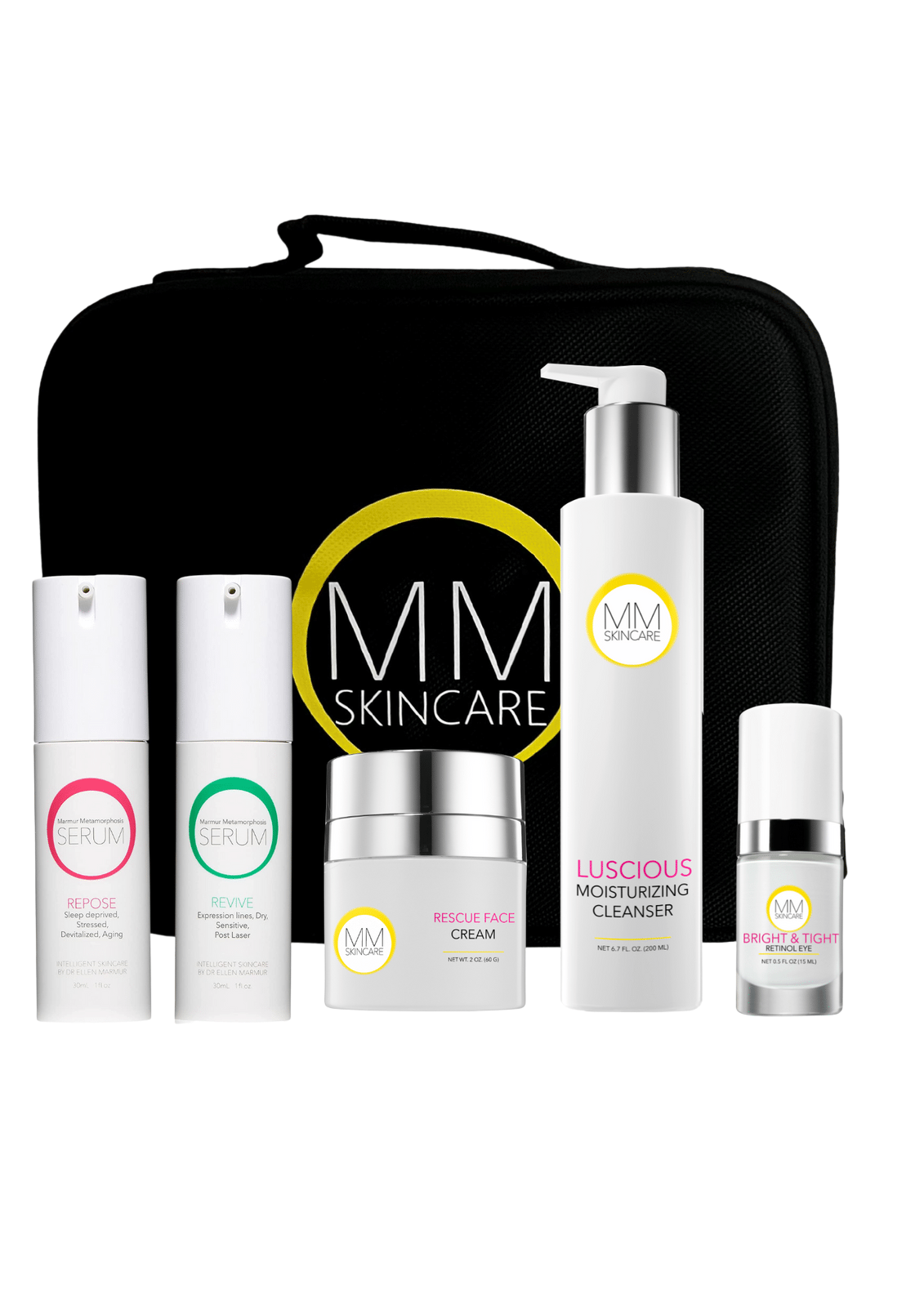 Everything You Need To Know
Key Benefits
Supports production of collagen and boosts elasticity for plumper, more resilient skin
Helps lift, smooth and tighten sagging skin, for a firmer, revitalized complexion
Aloe based formula nourishes and hydrates the skin, while preventing moisture loss (TEWL) for supple, refreshed skin
Calms stressed, overly reactive skin.
Helps to reduce redness Protects against environmental aggressors and oxidative stresses such as pollution
Key Ingredients
Dynamic Essence: Our patented skin-intelligent Dynamic Essence is the Core Technology within our MMSerums & MMMasks. Dynamic Essence is a powerful blend of Adaptogens, Prebiotics, and Photodynamic Actives that respond to your skin biome balance, temperature and our LED Light therapy to help repair, balance and protect the skin. The result - healthier, more resilient skin.
Night Blooming Cucumber: A botanical extract that helps to regulate the skin's natural circadian rhythm and repair skin cell damage.
Palmitoyl Tripeptide-5: This powerful wrinkle-fighting peptide stimulates collagen production, and protects against its degradation.
Aromatherapy Blend: The natural (and subtle) essential oil scent in MMSkincare—lavender, chamomile, sandalwood—provides a proven calming effect while being gentle on the skin.
How To
Apply 2 pumps of MMRepose Serum on your face, neck and chest.
Can be used in the AM or PM
For a targeted treatment, use the Masks in place of the Serum
Pairing with MMSkincare LED Light Therapy Devices:
For stimulating collagen, calming inflammation, and reducing fine lines & wrinkles, pair with our MMSphere or MMSphere 2GO Red Light Therapy in the AM or PM
For the ultimate rescue from a bad skin day, pair with our MMSphere or MMSphere 2GO Purple Light Therapy in the AM or PM
For Increasing blood circulation and maximizing glow, pair with our MMSphere or MMSphere 2GO Amber Light Therapy in the AM or PM
Before / After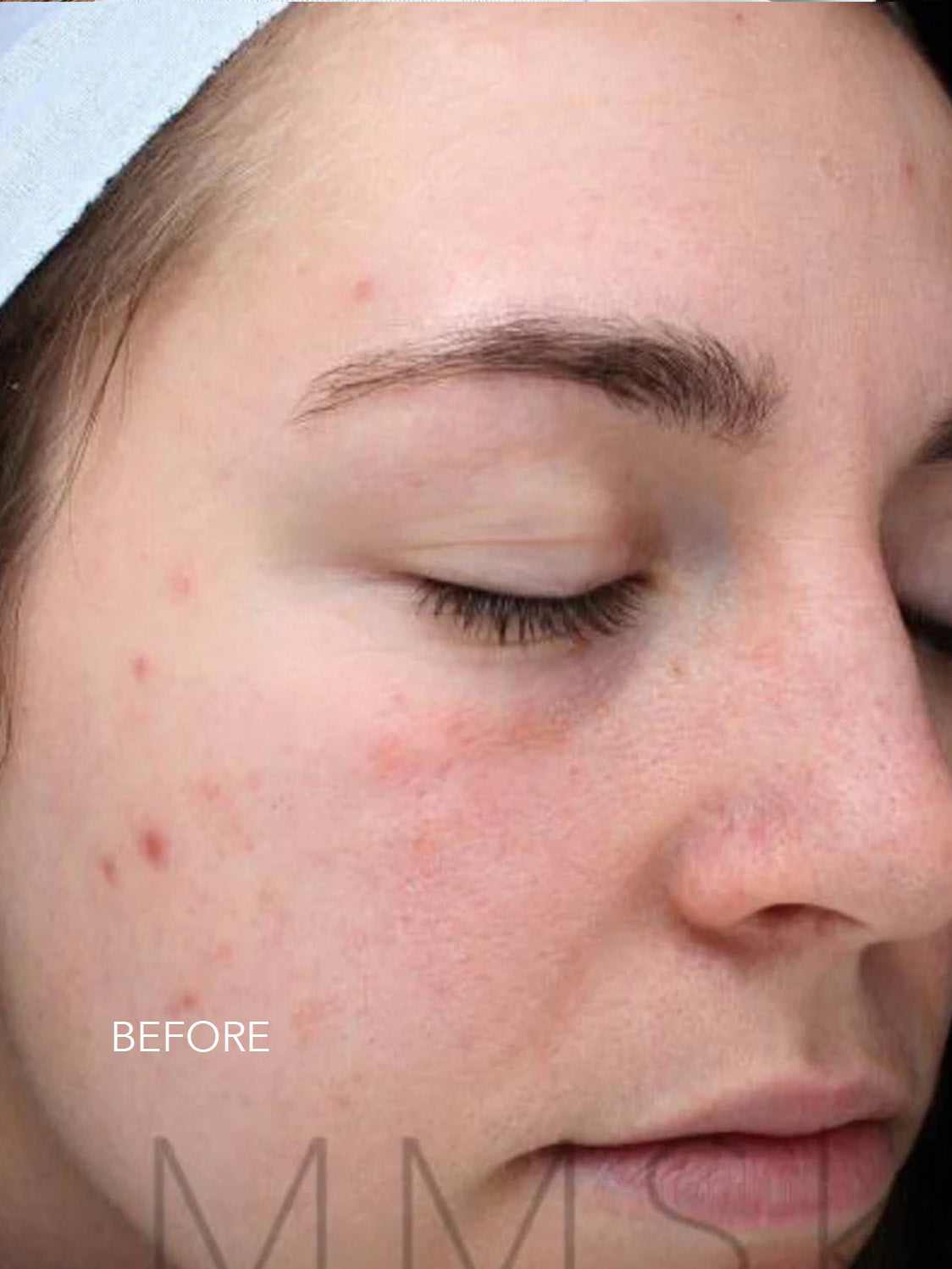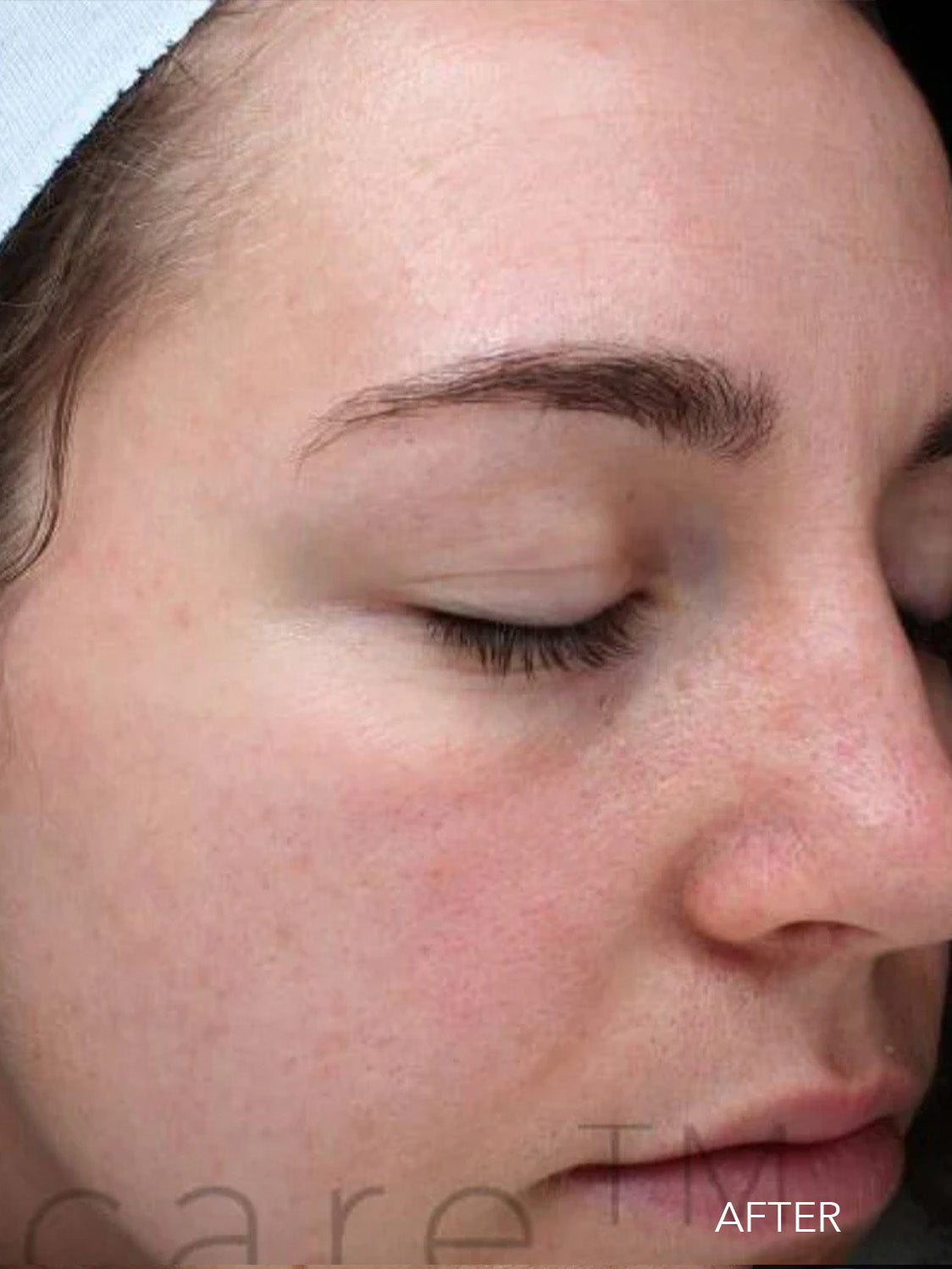 My new obsession! I have been using the MMSphere and Balance serum for a month now and I have never received so many compliments on my skin! The texture is so smooth and my skin is so clear.
- - Ashley D.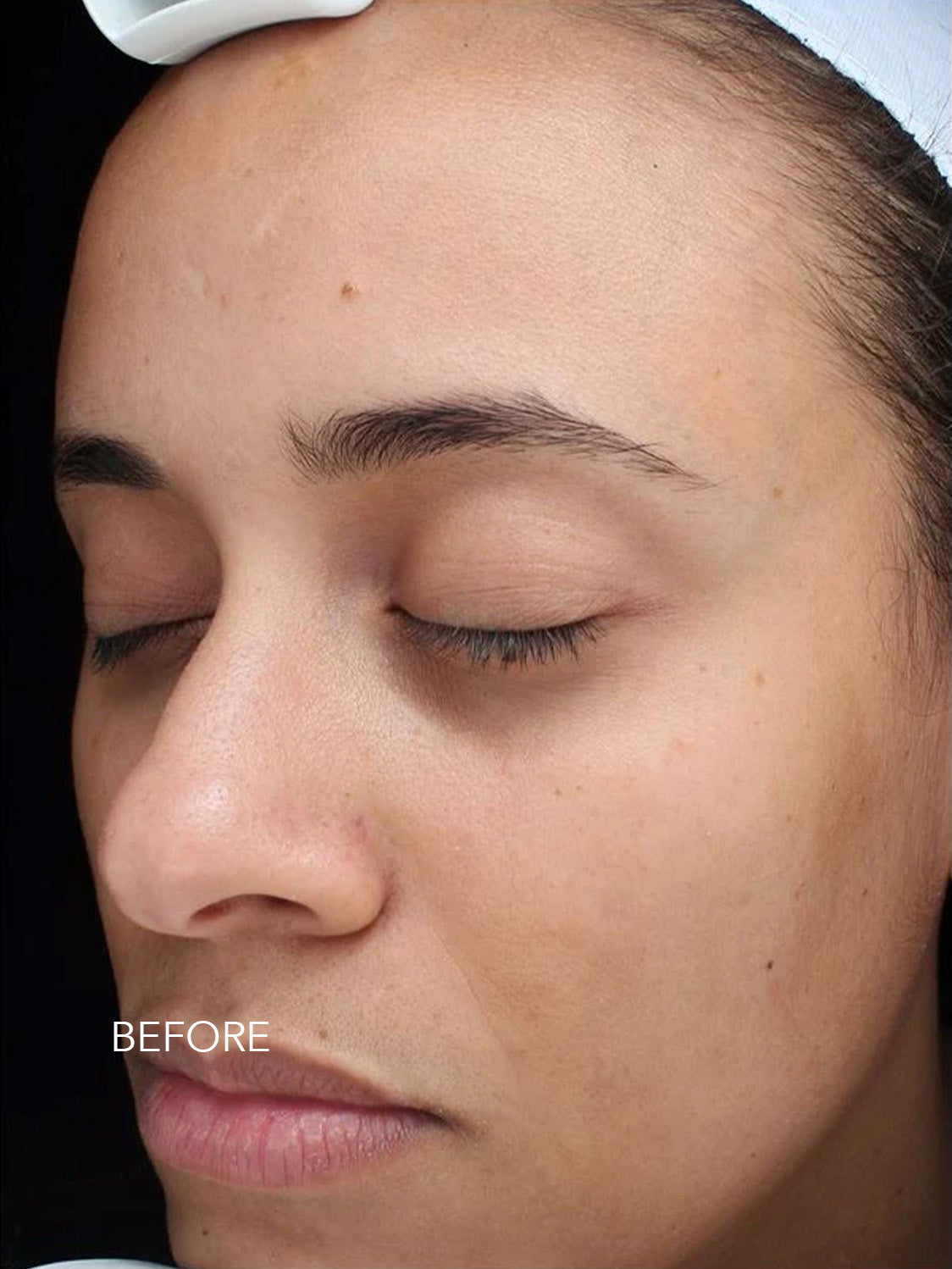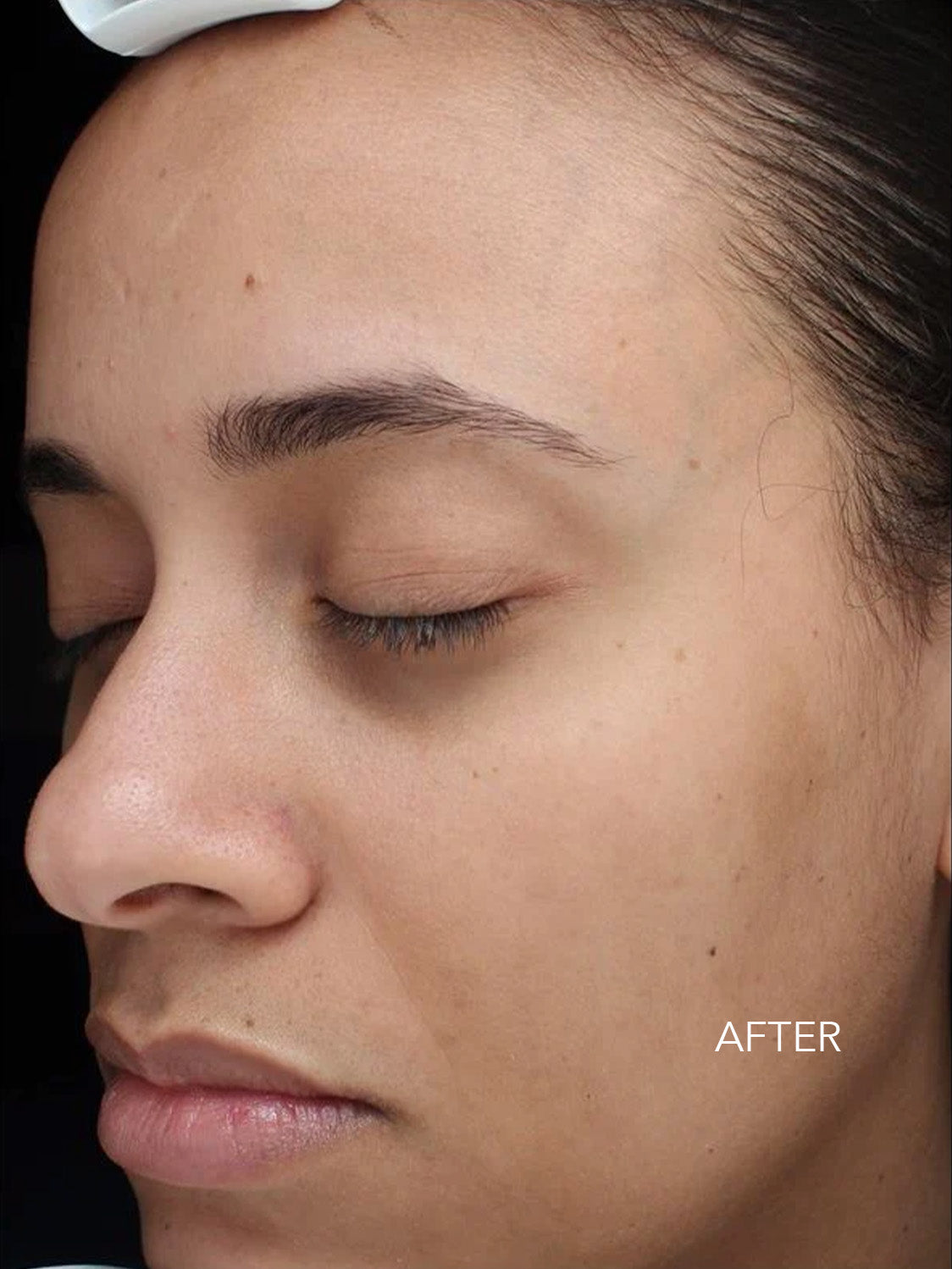 I use the Revive and Repose Serums daily. With four children, finding time to do it even once a day seemed impossible. Now that I've seen the results - my skin texture is a lot smoother now - I make time to do it whether on my morning peloton or while making breakfast for my children. It works! I'm obsessed.
- - Ashley C.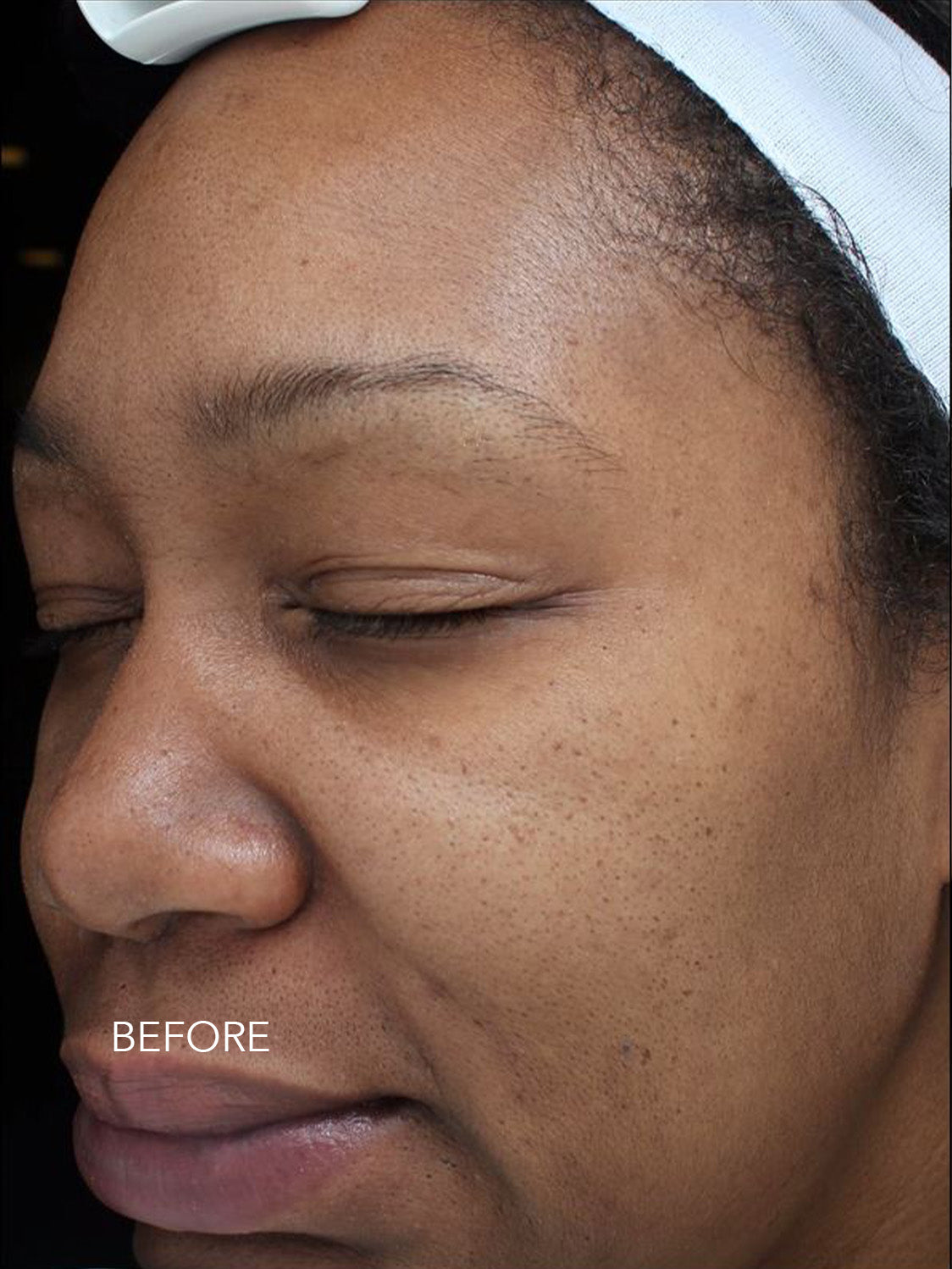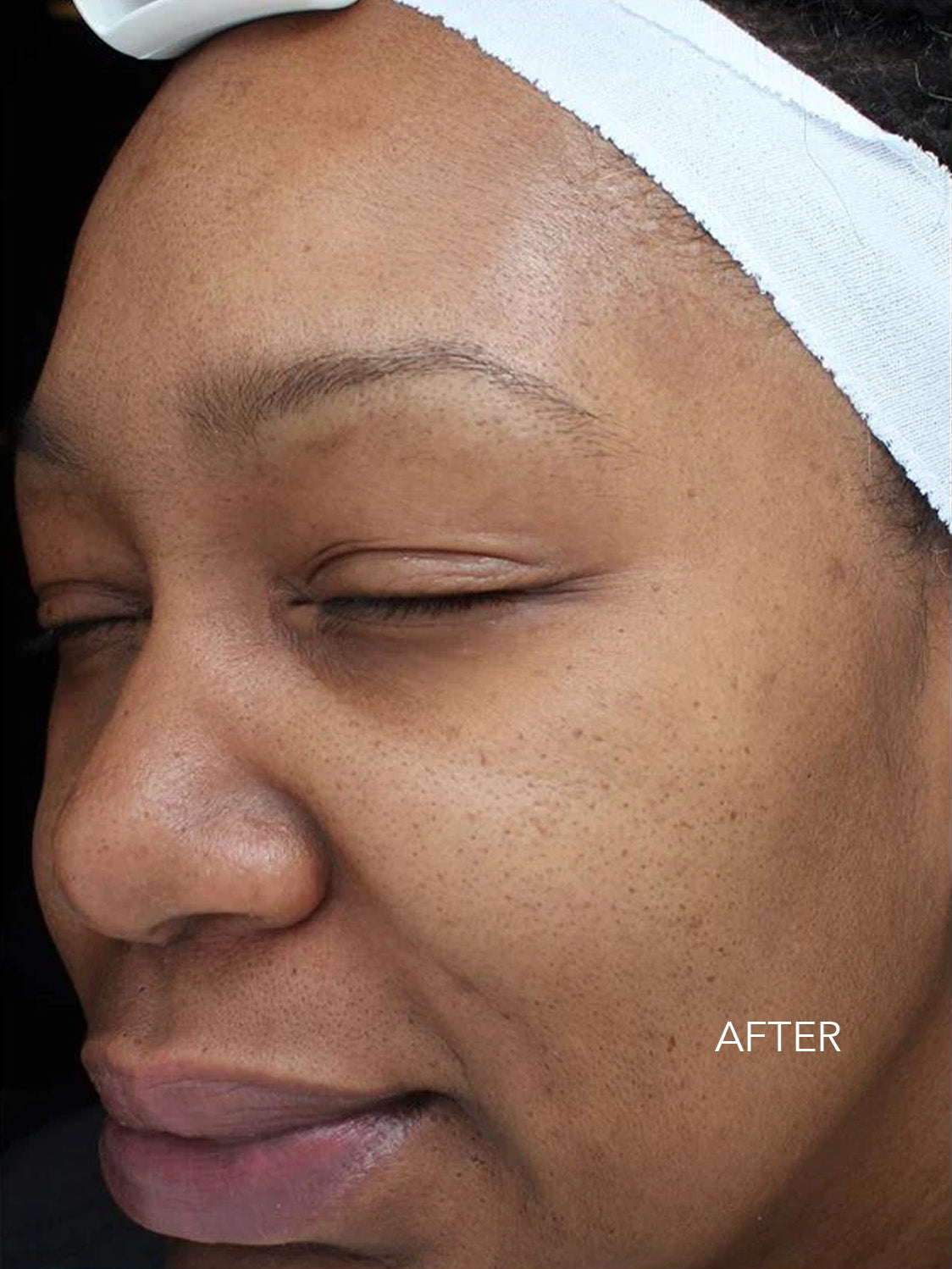 My skin hero! People always ask me how I get my amazing glow. I've been using the MMSphere and Revive serum daily for a year and it's a game changer.
- - Arly S.